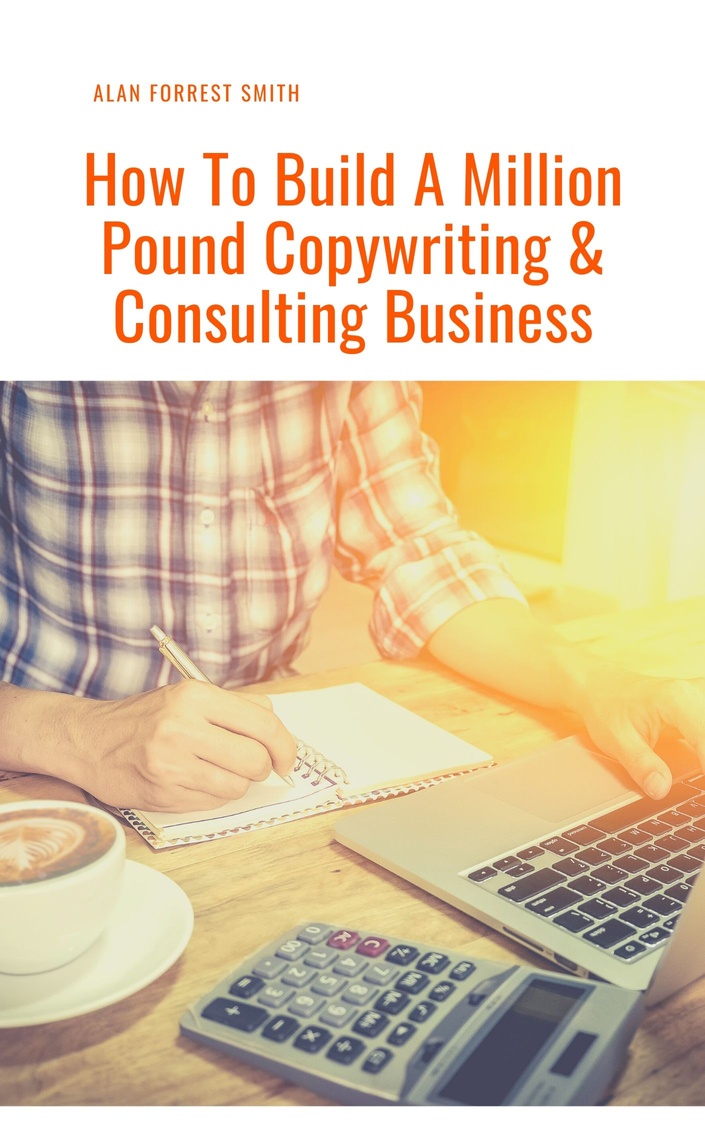 How To Build A Million Pound Copywriting & Consulting Business
Advanced training for copywriters and consultants that want to reach a higher level.
Enroll in Course
How To Build An Incredibly Successful Copywriting Business - From a 31-Year Track-Record Veteran Copywriter
The Ultimate Copywriters Business Building Guide Specialist Webinar Series For Copywriters That Are Sick Of Earning Peanuts And Need To Make The Transition From Struggling To Rich.
Here's How to Find, Persuade and Close the Deal on Clients That Will Happily Pay You £54,000, £74,000, £85,000 and Even Higher!
And I will show you how they will pay you today, pay you tomorrow and pay you months end even years after the project you do with them. I'll show you exactly how! Do as I show you and not only will you get your investment back almost instantly you will have your biggest year in copywriting ever I promise. And if you have to think about this investment ... please close your copy business and go get a job.

If You Need Higher Invoices, Bigger Clients, Less Work, More Money and Clarity On how To Do Just That This Is The Perfect Training
Course Delivery: Easy Digital Access - Each module is delivered on a weekly basis directly in your inbox. Access to your first module is instant.
Read more and you'll see why I say that!
I've been doing this for over 30-years (THIS IS NOT 'NEW-EXPERT' REGURGITATION)
I built a wonderful life around getting paid huge amounts writing
I have made more per project than some copywriters will ever earn in a year
What I reveal can very easily transform your copywriting business
You will have the ability to charge more per project than you could ever know right now
Ground-breaking, detailed insider training for any copywriter
Simple step-by-step broken down at every level so you understand
I've been writing copy since 1985. I know what I'm talking about. If you want the real clients and the big money - this is exactly how to do it.
And I promise to reveal how I perfected my 100% CONVERT CLOSE & PAID system that has transformed my own life and business and of course could easily do the same for you!
My name is Alan Forrest Smith.
I live with my beautiful wife in a place called The Golden Triangle in a village called Hale, Cheshire in England. It's famous for its wealth and a huge amount of millionaires, football stars and well-known TV faces. It's a place where every other car is a Bentley, Range Rover, Ferrari and even the odd Bugatti or two. I love it.
Not all that long ago I was a hairdresser and salon owner that had so much stress and pressures it's hard to put on paper how difficult it became. I had three busy salons to run, around 20 or more staff to look after and pay, I was in the middle of building my own large five-bedroomed house and had all the bells and whistles that went with it. At the same time trying my best to manage an ever-expanding family of four kids. Time was never on my side in those days.
Speaking to others - It all sounded and looked good on paper having all of that going on yet the pressure was huge. I needed a life change and needed a change fast.
The Accidental Copywriter - The Transition - The Money!
Then one day almost by accident whilst I was cutting a guys hair he asked me who was doing my salon advertising. You use he had been getting the direct mail from myself into his mailbox on a regular basis. I didn't know but he was so impressed he wanted the person that was creating that mail to create mail for his business.
I told him it was myself. He laughed and said, really?' I replied yes and to cut the long story short here's what happened next.
The client asked if I could write him some letters. I agreed. The three small single sheet letters took me around one hour to create. I wrote them in between doing haircuts. Finally, he came back to my salon to pick up his letters. He loved them. No price had been agreed. He simply handed me an envelope and said he hoped this would be fine for my work.
£1,500 For One Hour Work!
After he left I opened the envelope. Inside there was a huge amount of notes. The notes once counted added up to exactly £1,500. I had accidentally earned 4-weeks wages in a single hour. My life was about to change forever. It did. I successfully made a transition from hairdresser to a writer.
Over the following years, I was getting paid tens of thousands of pounds for writing. I was being hired to write to educate, to speak and to partner with some of the biggest names in marketing including names like Jay Abraham and Jay Conrad Levinson who became a very close friend up until his passing. Just months after selling my salons and changing careers I not only very successfully made the transition but I was earning more money than ever.
Here's the surprising thing. I had walked out of school at 15-years old. I had no academic qualifications, I know nothing about grammar and had never really done any form of serious writing up until this point. Here's is all I knew at this point. I had four kids, a large mortgage and other outgoings that had to be looked after and paid. So I couldn't afford the failure and couldn't afford to have the best clients paying the best money.
I'm not trying to show off I am simply sharing with you that is how it was when I made the transition. And today I have a wonderful business built around a truly wonderful life. All of that takes a successfully proven system that has to work and has to deliver time and time again.
Misinformation Vs. Experience Sharing?
The Internet has bred a strange group of new over excited experts with no expertise. At one time there used to be really great copywriters online with masses of real experience. Most never had a course to sell – they simply shared their stories and experiences.
Today the web is awash with people that have done a course or two, renamed themselves copywriters and then feel the need to create a course based on what they have only just learned.
From what I see constantly they create endless mistakes, problems and other business killing issues for those that want to build a real life around a copywriting career. So I finally decide to put done for you what I did all of those years ago. The real things that created and have created and still create success for myself.
I have stripped out all of my mistakes – there have been more than a few – and packed it with strategies, systems and tactics I still use today to bring in big clients that are more than happy to pay me big money. You can have those very same systems.
They are all proven
They are tested
They are in use right now and they are all up-to-the-minute for you.
£74,000 Writing Projects - PAID! ...
These are the same strategies & tactics I use to send out and get paid invoices for over £74,000 for a single project.
By the way, I hope I don't sound like I am showing off again but these same systems I used to rebuild a shattered life in weeks after a crushing divorce that left me homeless in 2009. The same strategies and systems I used to generate a huge amount of cash to pay for a lavish New York wedding, diamond and gold rings and first-class travel. The same things I do every week to give me a hugely comfortable life that is carefully designed around a happy life that gives me far more than I could ever need.
I am simply sharing with you what happened and where it all is right now.
So you might have a talent for writing – I don't deny that yet be honest – are you like most copywriters that fail to reach the financial heights you really want to reach? Now it's up to you. Everything can change and everything for your copy business can change fast.
Convert Close & Get Paid Could Change Everything
It is a five Module Course.
You will learn some cool stuff like ...

How to great clients that love to write you checks - big checks
What you need to do when those clients come knocking
What you need to do to make sure they don't leave after the knock
How to slowly, carefully and masterfully persuade this big client to work with you
How to steal clients from under the nose of big agencies
How to seal the deal on the very first contact
How to seal the deal BEFORE any contact is made
The best and only way to reply to their email enquiry
The most powerful and must use words in every email you write to the client
The one secret I use (that you don't use) that you must employ right now
The five must do tricks that I've never shared before and convert like crazy
Why you should know the only tool that converts every time
The only way to price your pounds per hour and how to build huge value
What to send and how to say it in your first, second and third email reply
How to build your offer for long-term commissions
Cash and commissions ... Count and spend - How I do it
The value of using other ways of getting paid (there's more to life than cash)
The secret to closing the biggest deal of your life (NAILED IT!)
A secret confidence trick to asking for huge amounts with our breaking a sweat
And over 31 years of my masterful experience
And
My personal CONVERT, CLOSE & GET PAID swipes - that's emails, briefs the whole caboodle. I'll send you copies of actual emails and clients beings that I personally use
And of course, a very carefully explained system put down in a way that you can easily copy.
Convert, Close & Get Paid Course is The ultimate business building course for copywriters that demand more!
Here are the modules
Module 1
How to convert a client, close the client and get paid from the client
Why listen to my big mouth – here's some proof from thirty-one years in the business!
What do great clients and huge clients want to hear from you?
Getting your head clear from the lies and myths about the copywriting business What do you want and where are you going?
Who are you in the world of copy?
How do clients hear your voice?
How do clients feel you out for a partnership?
How to make your copy business unique and interesting How to know exactly what you want
Holy shit – the big four concrete busters that never fail!
Your value – per hour – per life – per everything
How to review everything before you make the same mistakes almost every copywriter will make
Module 2.
How to search locate and get your perfect client
The capture – track and catch them
Why you need to be super alert at this stage
Using the Match.com strategy to win clients
Taking it a step further – no kissing yet!
Be irresistible
Wants needs and making things easy so they fall for you
When a client doesn't get back in touch – how to still win them
Keeping things on the hotplate – what to do next to get their attention
The secret weapon to end all meetings on a spectacular high
Urgent: do this now to get the deal of your life – quotes
Briefs, dealings and cash!
Everything will depend on this one fail-proof trick
Case studies
Module 3.
The relationship has started
How to follow-up any client contact
Guide the new relationship
Seal the deal in 7-days
Dream overview
What has to be done – build your project.
The win-win-win offer
Seal the deal – handshake & cash
The money – how to get it into your bank
Why you should never take on any work without a contract
The momentum - Pushing the project out and forward
The empire-building brief that will transform your business
An email response that will nail the deal and change everything for you
The responses – wait and take action
Making your relationship work
Review everything for even more success
Module 4.
Your time to shine
Create excitement
Make it about them – never you
Tools of your trade
An agreement set in stone
Testing your strategy Who does what?
Seven ways to get paid
Payment specifics
Preparations before you start anything
The starter pistol
The promise
How to make sure its all working
Module 5.
How to make an impact
Expectations
Innovation?
Reinvention?
Leverage?
Self-analysis
Your fail-proof strategy
Your offer
Go for glory
Dress to impress
Payments?
Heed these warnings
Covering costs
Making things happen
Dedication
Plus: A Bonus MODULE

A very detailed interview with Alan on how he transitioned successfully from hairdresser to premium copywriter and consultant.
This Is True: Listen to this story it's absolutely true. It's ridiculous but like I said it is true.
One summers days whilst I was happily doing my own thing drinking a coffee and being kissed all over from my beautiful woman under the sunshine, I got a desperate email from a copywriter asking me to critique a sales letter for him that had bombed big time. The client had gone nuts and this young copywriter was freaking out. I did the critique at a fee of just five hundred pounds, as I knew him.
Once it was done he was happy the client was happy and I was happy that it all worked out fine. Then I asked him how much his client had paid? He told me just $400 yet he had then paid me £500 or the USA equivalent of $780 to critique the letter yet had only charged his client a ridiculously low $400. He paid $380 to deliver his client a sales letter. INSANE! It just doesn't make sense, does it? That is a very common problem amongst copywriters.
You might write great copy but struggle to formulate a good business that builds a real life. That story is one short story out of hundreds I can share with you over my years in this business. You're probably facing the same or similar problems!
My CONVERT CLOSE & GET PAID Copywriter and Consultant Training is all about the money - YOUR MONEY
Like I said - you're probably a great copywriter and have read all the greats by all the great copywriters yet, like most you are either hanging around online in places like Warrior forum where you will have to beg someone to allow you to write for them and even worse almost beg for a payment of some kind.
Then depressingly you'll be offered a profit share or a future profit from a hope and pray business. Believe me that is doomed to fail despite what the self-proclaimed copy gurus tell you (you know the ones that have never serviced a client in their life they just repeat rubbish from other gurus) My PROVEN CONVERT CLOSE & GET PAID SYSTEM will show you exactly how to get paid before you start, after you start and even years after you finish.
This is big money for doing exactly what you do right now. It's what I myself have done for years but the difference is I have spent hundreds of thousands learning this stuff - that's the part you miss out!
I promise after my Convert, Close & Get Paid Copywriter and Consultant Training, any problems you have right now with invoicing, charges and closing the deal will be gone forever!
So why listen to me rambling on? I make all of my money in my life writing and associated consulting. I make good money, very good money. It pays for my penthouse apartment and huge 4x4 on my drive and around 12-weeks travel a year.
This year we started it in Moscow, jumped over to Milan amazing place to fly over) hopped down to Rome, spent 6 weeks in Tbilisi Georgia where we have a home and are ending the year in Paris. It's cool, very cool.
Writing pays for everything! I started writing for payment around the year 1985. I built a huge salon business on the back of writing copy. I built orange beetle.com writing and consulting with my clients. I even found the love of my life by writing to her and persuading her to join me in my rather eccentric journey!
I've even taught all over the globe and had clients from as big as Jay Abraham and written best-selling sales copy for just about every big name marketer on the planet. I've also been paid huge amounts for writing headlines, giving advice, critiques, training and of course, writing sales copy that sells.
Jay Conrad Levinson himself claimed I am a brilliant mind that should be listened to. We became close friends in his final years and I have to admit I shed a few tears when he passed away!
CONVERT CLOSE & GET PAID Really Is The Ultimate Business Building Course For Copywriters!
CONVERT CLOSE & GET PAID Copywriter and Consultant Training - Five Modules and Supporting Documents
You will be able to follow me through on your computer screen at home, watch me carefully go through powerpoint presentations and carefully created documents. You'll also get a copy of these powerpoints and recordings for your home use in the training after download.
Finally, if you write and write well yet are still not getting the clients you need or want. If you cannot get your pricing right or still have no idea how to hunt down, track and then convert the bigger clients and ... that is what you want ... My Convert, Close & Get will reveal exactly what you need to know and how to do those things.
How to get big clients
How to structure pricing
How to create long-term deals
How to ramp things up
How to reduce your workload
How to invoice
How to convert everything
And - How to get paid and more.
I've spent hours putting this all down in detail for you. I have also gone over the whole course time and time again to make sure it is current and relevant. I don't think you can find anything like this out there from anyone.
Once you complete your order you will have access to information that has given me an incredible life so far and still does.
One final word... If you have a real talent for writing copy and already have tons of money - please don't order this course.

But if you have a talent and feel you are not getting the rewards you've worked so hard for and feel you deserve I believe this is the Ultimate Business Course For Copywriters.
Once you get started ... I'd love to know about your changes, improvements and new conversions and deals.
Here's to change.
Yours
Alan Forrest Smith.
Reviews after call one.
★ ★ ★ ★ ★
Hi Alan Thanks for your note - and the recording/slides, etc. Yesterday's call was supercharged. No B.S., just "this is how it is". The webinar reinforced something I already know - I've been playing "small" and hiding away in my shell for a few years' now. Only learnt "copywriting" the summer of 2013 and only went full-time in May last year so still a "newbie" in this game. The focus this year is to DUMP a client who gives me lots of regular work (for INSANELY low payment) and get some sanity back. I'm making enough to manage but it's NOT LIFE… long hours, some clients I'd rather NOT be working with, and not enough time for improving my craft and my leisure (e.g. travel, walking and hiking). Getting clarity about things like purpose, vision and ideal client(s) is KEY for my escape. LOTS of hard work ahead, for sure. Will no doubt have a list of questions for you before the next call. Thanks for shifting my thinking.
All the best
Gary
★ ★ ★ ★ ★
Hi Alan, A big thanks to you for the webinar last night. I read the invite email at 8:05pm so I just managed to make it on time! Lucky I did because if I didn't, I'd be kicking myself knowing what I have missed. Like always, you were exciting as ever! The presentation was captivating, engaging and interesting. The information was immensely valuable as it provided so many realisations about what I could do with my freelance business. What stood out for me was when you emphasised how critical it is to understand the mindset of bigger prospects. When you understand the way they think and what they want, you can position your business accordingly. It's nice to hear someone different and is unafraid to be a little unconventional. You're a breath of fresh air!
Thanks again Alan.
Best wishes, Vincent
★ ★ ★ ★ ★
Dear Alan that is perfect, Citrix got me going so I can view your Powerpoint,I looked at ten minutes at two this morning,I shall look at the rest today. I am thoroughly enjoying it,I knew I would. Thank you for always getting back to me.so fast when you have such a lot on.
thank you and best regards Rhett
★ ★ ★ ★ ★
That was awesome Alan! Thank you soooo much :) I am relaunching everything and have been working on hard all day so great timing. I missed the first 10 mins or so but hopefully will pick it up on the recording.
Thanks again ;)) Jonny
Course Curriculum
Lecture ONE
Available in days
days after you enroll
Lecture TWO
Available in days
days after you enroll
Lecture THREE
Available in days
days after you enroll
"That was awesome Alan! Thank you soooo much :) I am relaunching everything and have been working on hard all day so great timing. I missed the first 10 mins or so but hopefully will pick it up on the recording.
Thanks again ;)) Jonny"
Frequently Asked Questions
YOUR MONEY BACK PROMISE
So as this doesn't feel like a cost and more like the best gift you ever pay for yourself I just want you to know I will be showing you how to recoup your investment right away by following some very simple routes I use all the time with my private clients at corporate level and single entrepreneur level and more. If you don't make your cash back in the first week you are definitely in the wrong occupation. I don't offer a money back guarantee at any level. I never have, I never will because I know I deliver, my clients know I deliver and I cannot give my time to anyone for free. Grab your course quickly. Your Mentor Alan Forrest Smith PS. I can give you some advice for free before you go and it's this. Over the years I have spent literally hundreds of thousands on my businesses. That investment has brought me incredible returns. If you cannot afford £495 investment into building your business and life my advice is this. Close your office door, close your website, close your books and go and get a job. It'll be a more reliable source of cash for you. PPS. just a few years ago I went through a divorce that tore my life apart worse than any hurricane. It left me homeless and totally broke. Now just a short while after the skills I am going to show you are the same skills that have given me the huge home I now live in, a cool car outside (the bailiff took my last car during bankruptcy - bastards!) and I also travel as much and as often as I like. Don't be stupid and create a reason for not joining me and the others - this training is a gift!
Your Instructor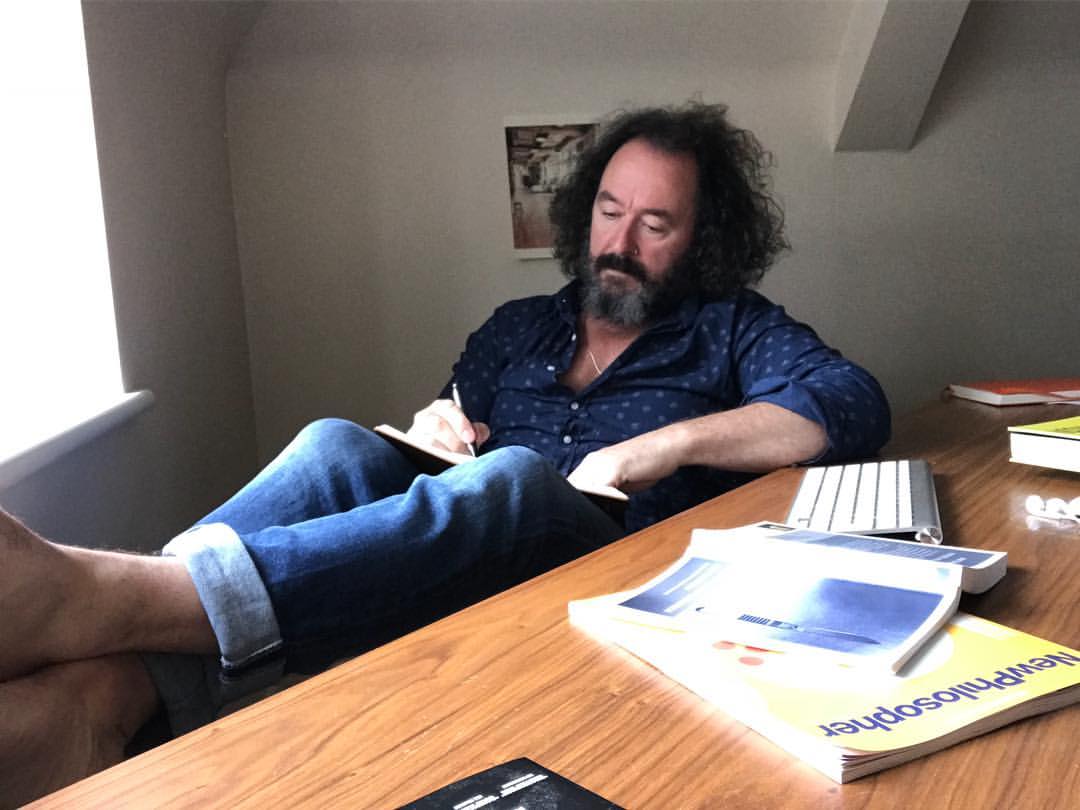 Alan Forrest Smith.
Is a writer, author, deep thinker that has his roots in philosophy. His life has been varied. Once a hairdresser for over 20-years, a fundamentalist and fully minister for 21-years and now author and writer. A writer of short stories, poetry, philosophy (Zoomanity) and his 10-year old blog packed with writings and thoughts.
Alan Forrest Smith is an ex-hairdresser, turned into a copywriter, consultant and direct marketer, turned into an international speaker and teacher, turned into a writer and a published author. Originally from Scotland, today Alan lives between Manchester and Tbilisi, The republic of Georgia with his wife Tamuna.
Visit all Alan's websites:
Follow:
https://www.youtube.com/alanforrestsmith

https://www.facebook.com/ForrestSmithAlan/

http://www.twitter.com/alforrestsmith

https://itunes.apple.com/gb/podcast/alanforrestsmi...